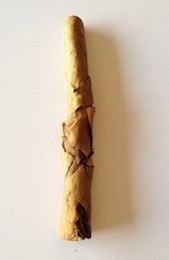 I get a kick out of the weekly emails sent out by cigar companies. This morning was,  "Grab this box of premium cigars for only $20 a box!"
Oh, and did I mention they were also going to throw in a humidor and lighter?
WOW! What a deal right?
Not really.
I get sick and tired of hearing about people that are disappointed with cigars just because they were chasing some ridiculous low price.
If I sold you a car for $10,000 and threw in a boat and RV would you think you were getting a good car? Of course not. Why do you think the cigar world operates any different.
The fact of the matter is that the cigars typically suck. Big time.
So the would-be cigar smoker ends up throwing half of them away or decides that they just can't get a good cigar anymore.
Here is what I recommend;
Stop chasing the incredible $2.00 a stick deal that comes with "free stuff."
If it is a budget issue for you, then smoke less, but get better cigars. You will enjoy the cigar experience a ton more (even if it is slightly less often).
If this sounds like a rant, it is.
I started the Nomad Cigar Company to try and stop people from chasing crappy cigars. No, you won't find a $2 cigar over at Nomad…and I am not going to apologize for that fact either. Sure I have plenty of deals over there (like with the Fugitive club you can earn free cigars just for referring friends) – but I will never sacrifice quality.
Too many of these high-volume online shops take their dried out cigars that have been sitting in the back office and make them "specials."
Really. You deserve better than that.