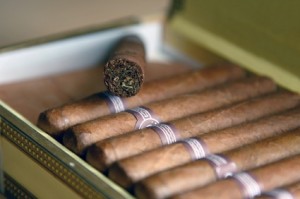 Who owns the rights to Cuban names and stores?

Altadis SA purchased 50% of Habanos SA (prompted by Altadis S.A. influence). In 2001 Habanos S.A. decided to dramatically change the way they make and market cigars.  This change was carried out over a three year period.  Instead of having varying degrees of quality within each brand (handmade, hand-finished, & machine-made), Habanos S.A. decided that the major brands will only offer premium "totalmente a mano" hand-rolled cigars. This was to allow consumers to better understand just what sort of cigar they are buying.
Of the 549 vitolas that were manufactured in 1992 (the beginning of Cuba"s Special Period) only 319  were to remain in production, and only 33 brands Ora non ti resta che selezionare la variante di blackjack alla quale intendi giocare gratis, direttamente dal menu dei giochi del casino, avrai la possibilita di giocare a blackjack senza depositare per tutto il tempo che vorrai, e quando ti sentirai pronto a scommettere denaro reale, con pochi click potrai passare al gioco con soldi veri. continue to manufactured, and almost all brands saw major changes.  Within each brand, vitolas that have the same dimensions but different blends, were axed.  Only the best selling cigar of a vitola will survive.  These changes enable a greater chance of a particular vitola being in stock.  The simplification slotmaskiner of the brand lines allows the occasional smoker to better understand the range of Habanos.
There were two other significant decisions.  Firstly the machine-bunched hand-finished method was to be eliminated, due to economic and marketing simplification reasons.  Secondly, the Belinda, Quintero, Jose L Piedra, Gispert, La Flor del Cano, Cabanas, Los Statos de Luxe, and Troya brands will only be made by the "tripa corta" or "mecanizado" methods.
Purchase of Altadis SA by British Imperial Tobacco – 2008

The effect of this purchase is unknown at this time.  To be continued!