It is not easy in the cigar world to be the "first" at something.
The Nomad Cigar Company was not the first to introduce a great cigar. No, many companies have gone down that road.
Nor did Nomad become the first to create a cigar band, box, Facebook fan page, or even try and leverage social media.
No, the Nomad Cigar Company took things a bit further.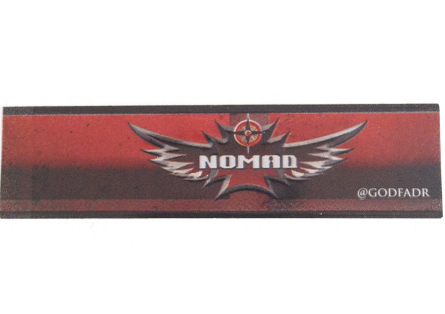 If you look closely at every Nomad cigar band, you will see two words. One is the unmistakable "Nomad" in big letters. The other, slightly off to the side, is the word, "@Godfadr."
"@Godfadr" is the personal Twitter account for the company's founder and President, Fred "Godfadr" Rewey.
There are other cigar companies using Twitter, but no one had been that in-your-face about creating an immediate access experience with the cigar maker.
We caught up with the "Godfadr" and asked him the story behind the band.
"Early on, when we were playing with different shapes and sizes, I was smoking a cigar at a local hangout outside of Orlando, FL. I gave the guy next to me a cigar. At the time, there were not even any bands on it.

He loved the cigar and preceded to take out his phone, look me up on Twitter, take a photo and post it to his Twitter account. Almost immediately after that, I received great comments and feedback from other cigar smokers.

At the time, I was always looking for opportunities to convey my "total access" philosophy; I wanted to personally stay in touch and communicate with people smoking Nomad cigars.

I thought, why not put it on the band? – it has been a great experience ever since"
Whatever the story of "how" it came to be, there is no doubt that it helps tie together a segment of cigar smokers that may not have the ability to hang out with a local group; let alone the founder of a cigar company.
Next time you light up a Nomad Cigar try tweeting @Godfadr. Just don't be surprised when he replies.